RMHpro provides a rental and installation service for giant LED screens
Rental and installation of giant LED screens by RMHpro
RMHpro provides a rental and installation service for giant LED screens, with bespoke solutions for events, conferences, matches, concerts, exhibitions and lots of other kinds of events.
The benefits of choosing RMHpro for your giant LED screen rental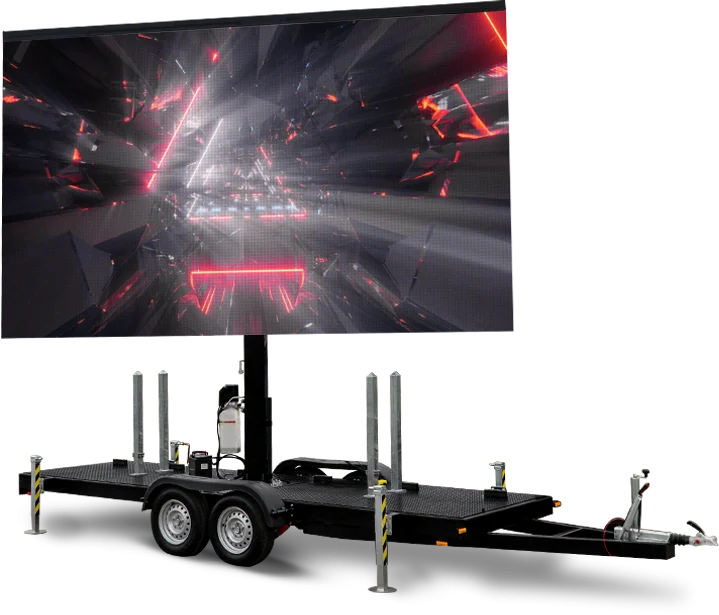 A wide range of sizes and resolutions
RMHpro offers a wide range of giant LED screens in different sizes and with different resolutions in order to satisfy the specific requirements of each event. We have the perfect solution, whether you need a giant screen for a concert, a match or any other kind of event.
Exceptional image quality
Our giant LED screens offer exceptional image quality, with bright, vibrant colours, high contrast and amazing clarity. This means your visual content stands out and captures the attention of your audience.
Flexible and easy to use
Renting a giant LED screen from RMHpro is easy and flexible. We don't just provide the screen; we also provide all the equipment you need, such as mounting brackets, cables and control systems. Our experienced team handles the installation, configuration and teardown, so you can focus on your event.
Experience and expertise
RMHpro has years of industry experience and in-depth knowledge of renting and installing giant LED screens. Our team knows how to get the most from LED technology to create exceptional visual experiences.
High-quality customer service
Customer satisfaction means a great deal to us. Our dedicated team is always ready to answer your questions, advise you and support you every step of the way, from planning to the execution of your project. We are committed to providing high-quality customer service, ensuring that your needs and expectations are always met.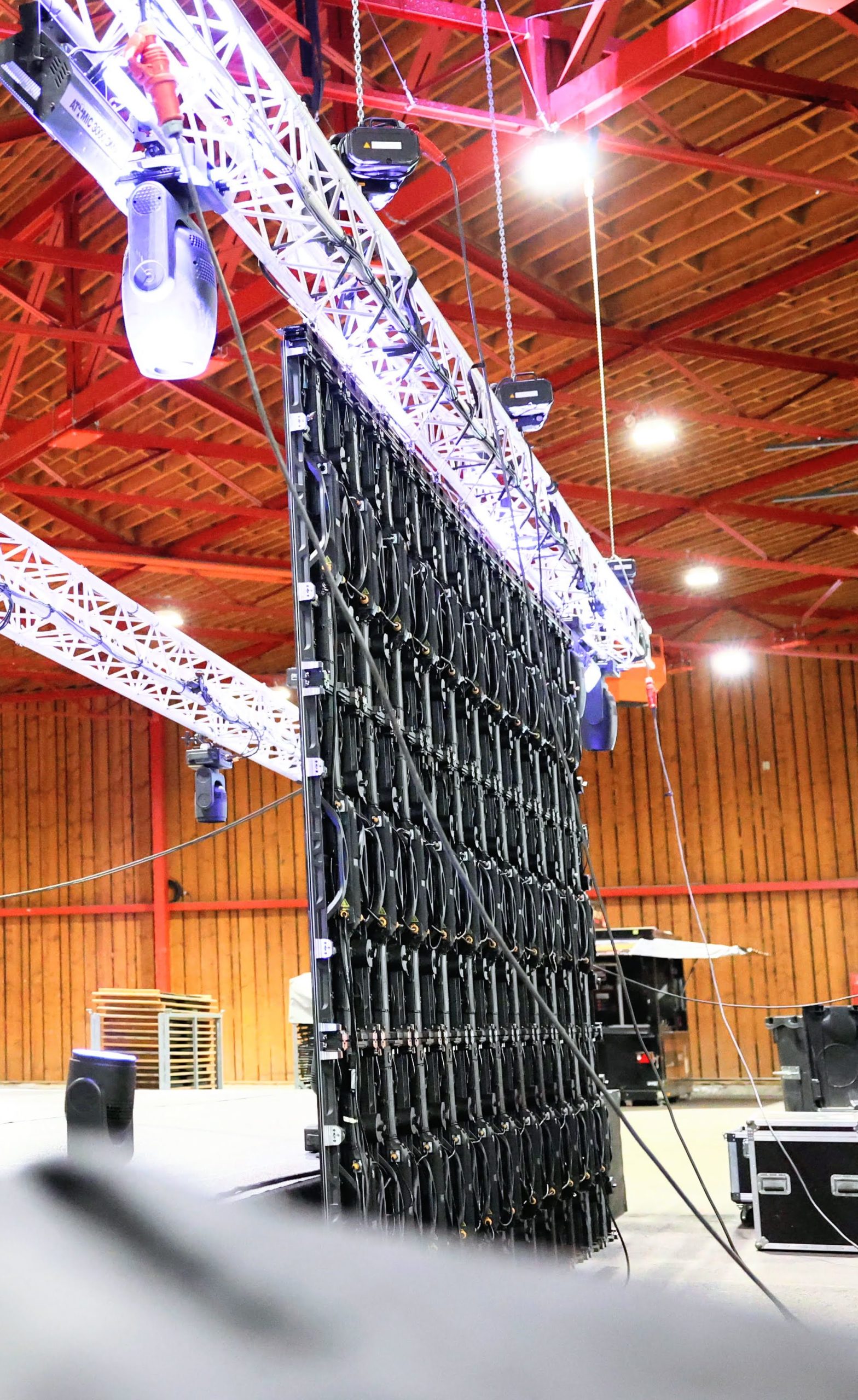 Turnkey solutions
At RMHpro, we offer turnkey solutions for renting and installing giant LED screens. We handle all the technical stuff, from design through to configuration and maintenance. All you need to do is tell us what you need and our team will take care of the rest, ensuring a hassle-free experience.
Flexible and adaptable
We understand that our customers' needs can vary, which is why we offer a great deal of flexibility in our services. We can provide rental options to suit the duration of your event, whether you need a giant LED screen for a day, a week or longer. Moreover, we adapt to the limitations and configuration of the space so you can be assured of the best possible solution.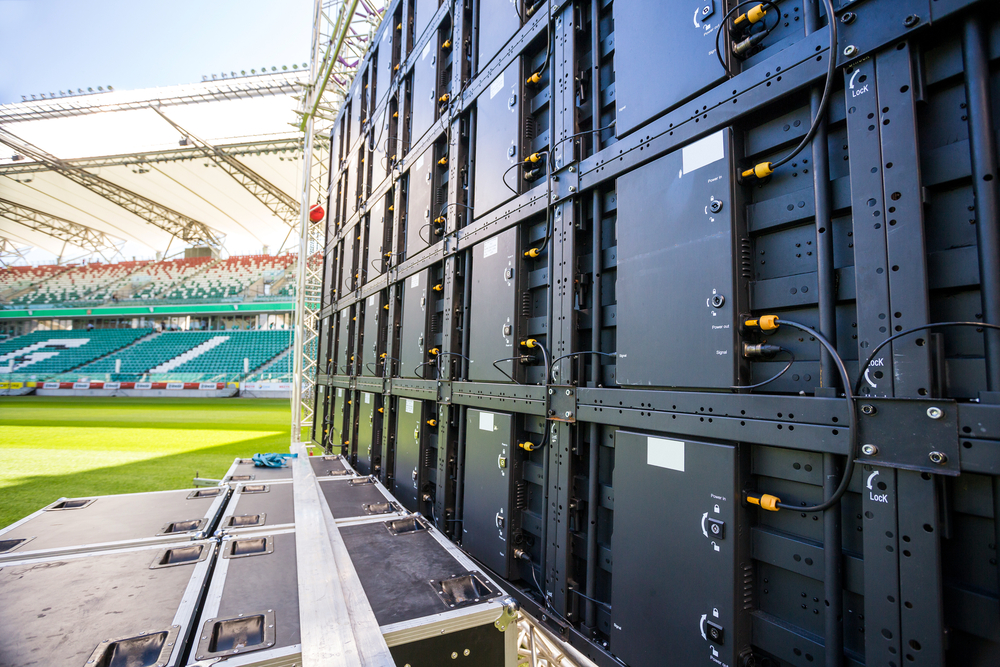 State-of-the-art technology
At RMHpro, we are committed to using high-quality giant LED screens with the latest technological advances. We always stay up-to-date with the latest trends and innovations in LED displays, in order to provide our customers with state-of-the-art equipment that guarantees exceptional performance.
Installing giant LED screens in Switzerland with RMHpro
Professional expertise
At RMHpro, we have a team of highly-qualified experts in the installation of giant LED screens. Their expertise allows them to design and implement bespoke installations that respond to the specific needs of each client.
Personalised installation
We know that every space is unique, which is why we offer personalised installation solutions to ensure the best possible result. Whether you need a hanging screen, a wall of screens or a special set-up, our team will have the answer.
Technical support and maintenance
Our service does not finish when installation does. We offer continuous technical support to ensure that your giant LED screens are working correctly. Furthermore, we offer regular maintenance services to extend the lifespan of your equipment and keep them working for a long time.
RMHpro is the perfect partner for renting and installing giant LED screens in Switzerland. Our wide range of screens, our professional expertise and our high-quality customer service make us a top choice for events, conferences and more. We are here to help you capture the attention of your audience, to convey your message in an impactful manner and to create unforgettable visual experiences. Trust RMHpro for your giant LED screen rental.